In addition to working as a professional gardener, Space & Thyme co-owner Hanna is a life-long artist. Below are some samples of her work, ranging from digital to traditional mediums. Hanna specializes in portrait work; both human and plant alike. As a long-time amateur naturalist, she loves doing deep research about both rare and ordinary plants, and she often accompanies her drawings with her musings. Interested in commissioning an illustration? Give us a shout!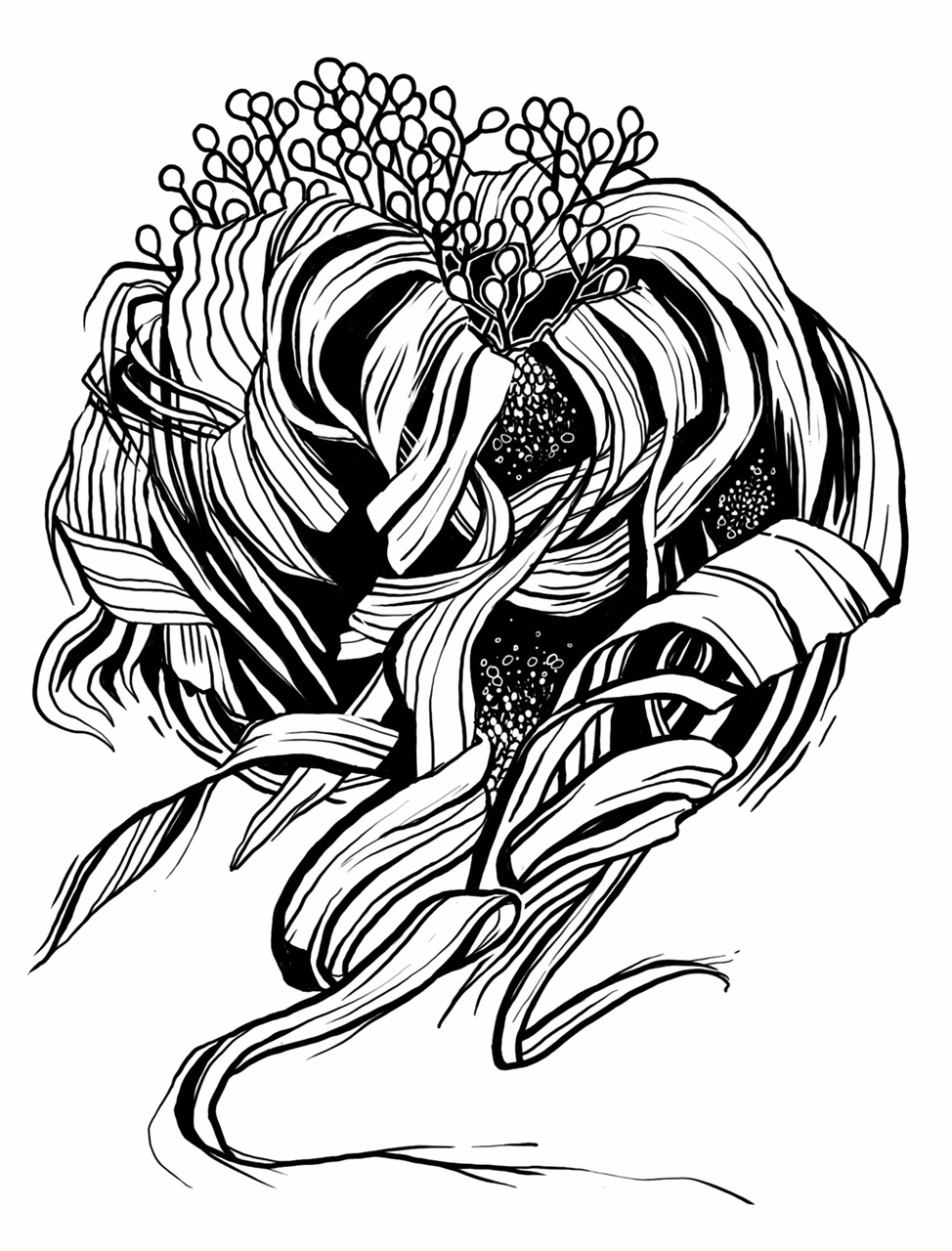 (2019)
The first European to see the Khurub plant of Namibia wrote that he "could do nothing but kneel down and gaze at it, half in fear lest a touch should prove it a figment of the imagination." The only plant within the genus, it is comprised of only two leaves; the same exact cotelydon it has from time of germination. The two leaves can grow up to thirteen feet in length. Over time, environmental conditions cause wear and tear that create the appearance of multiple leaves. Some plants are believed to be two thousand years old. I personally believe they are the weeping and patient witnesses of the earth, codifying memories that are never meant to be accessed but are indeed meant to be stored, and am reminded again and again of Goethe: All is Leaf.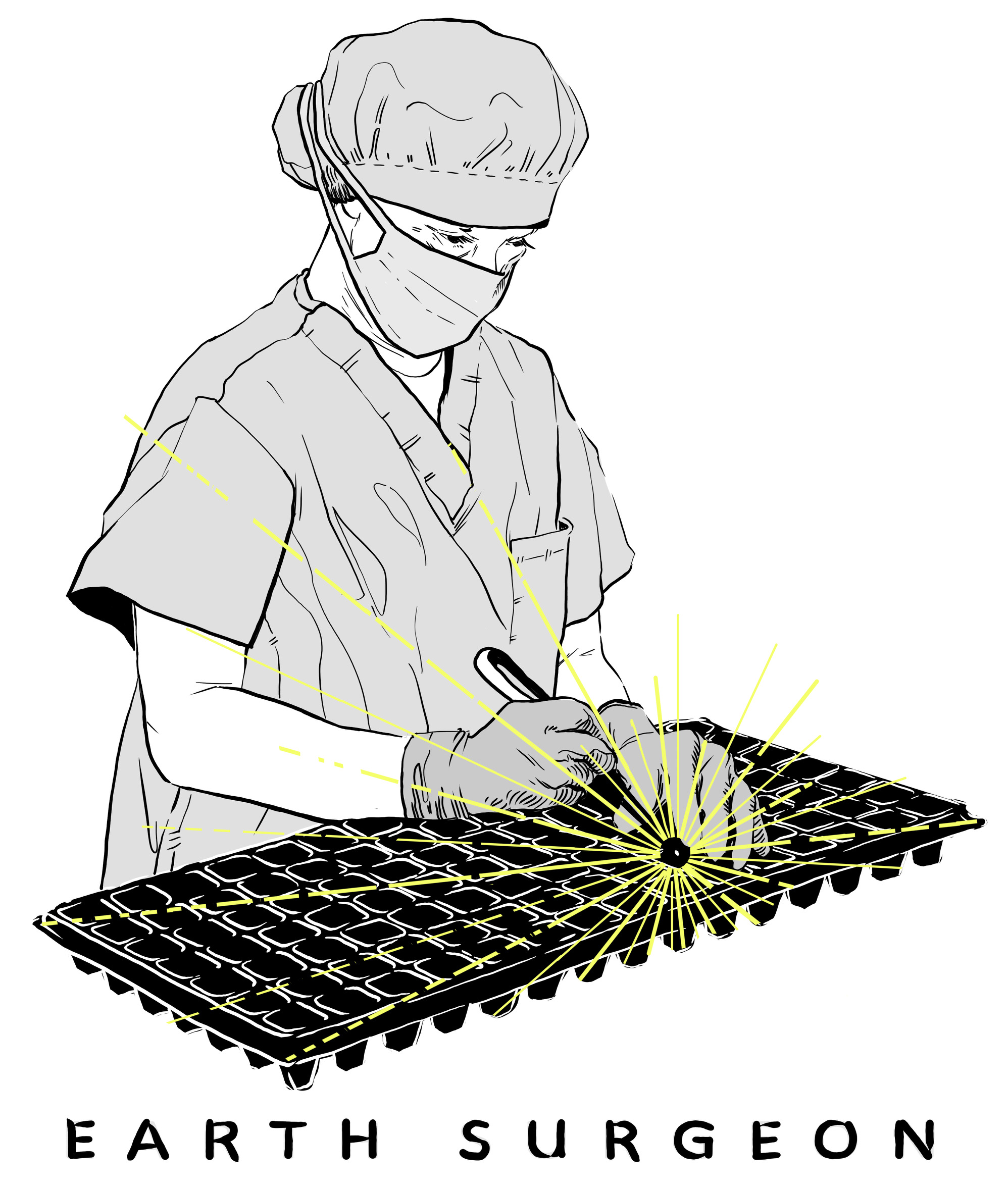 "Trust me, I'm a doctor."
(2019)
In the United States, Hylocereus undatus is most commonly referred to as Dragon Fruit. It is less commonly known as Pitaya, its Mexican name. Pitaya is in the Cactus family, and like all true Cacti, Pitaya originates in the Americas–but no one knows exactly where. It is found naturally across Mexico, Nicaragua, Colombia. Perhaps someone does know exactly where it originated–on a particular seaside hill, along a dry, sacred mountain ridge, beneath certain ancient tree–but we just haven't asked the right person yet. There is so much more to learn about ecology, and I suspect its furtherance has something to do with dialogue.
.
In learning that they were in the Cactaceae family, the image of a prickly pear fruit came to mind. The Pitaya fruit similarly grows on the edges of its verdant, fleshy limbs–a juicy little impulse of reproduction, bourgeoning like a pimple on its green surface–the surface itself like caricature of a leaf. A leaf that God drew as a toddler. But she still proudly hangs them on the walls of her deserts. Pre-dating grasses–those came in her teen years.
.
Pitaya flowers only bloom at night. In the wild, the flowers are pollinated by bats and moths. The ecologist says: They bloom at night for nocturnal pollinators. But I ask: Who do they patiently wait for? Who can only have words for them after dark? Night falls, and as the honey bees huddle in their apiaries, the moth clocks-in for work–not as a mindless harvester of nectar, but as a messenger travelling only under the stars. Some conversations are best held at midnight. The bees just don't understand.
(2019)
Do we really 'force' bulbs to bloom indoors? No, we *invite* them to express their nature in the dark of winter; from a warm sill in the home; on the other side of a snow storm. I like to think that my Narcissus papyraceus are excited to see the world that their terrestrial brothers and sisters can never see from beneath the Earth's surface. The bulbs left underground don't even know that the trees lose their leaves. In 'forcing' I offer a gift of knowing.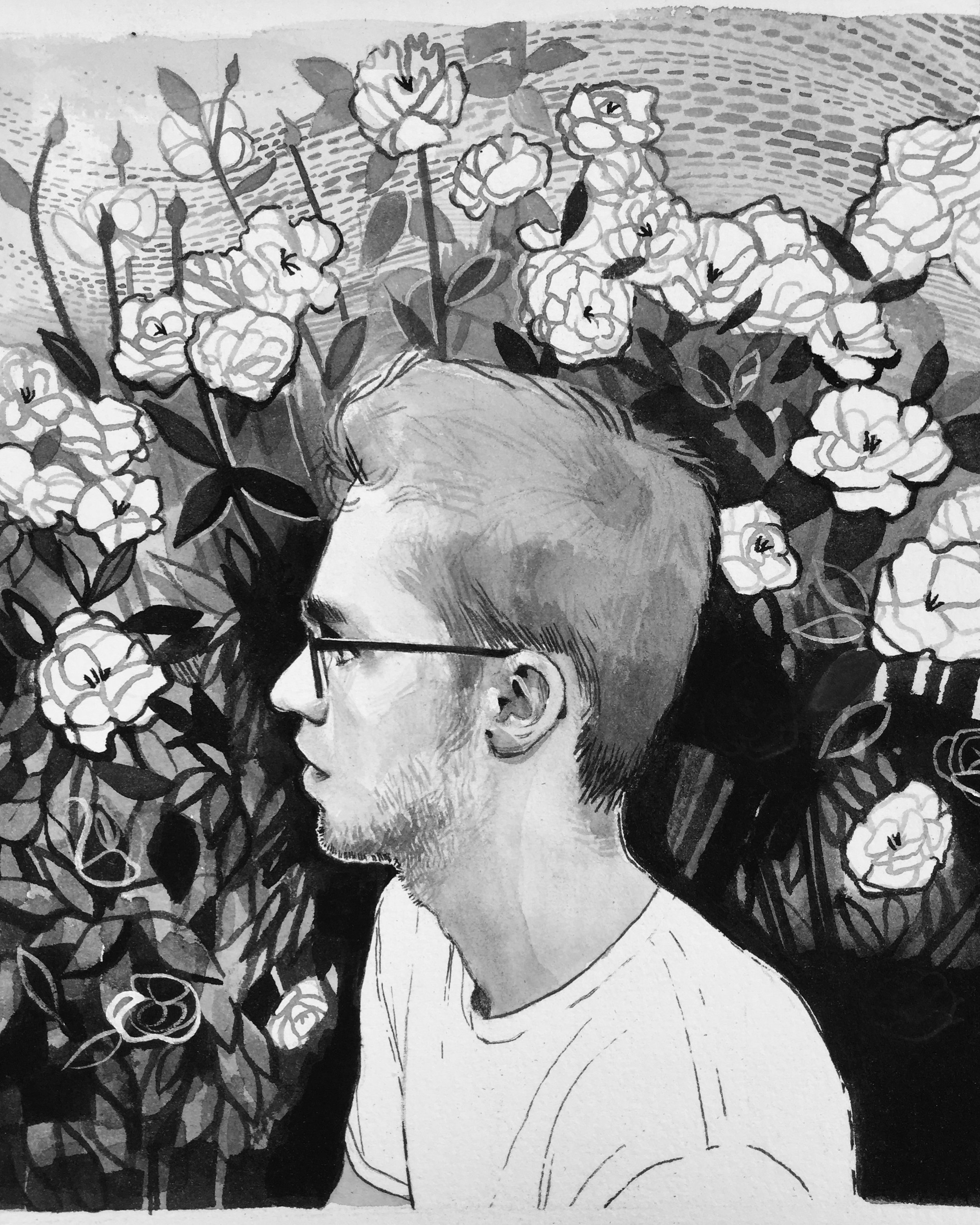 From Julie's Cutting Garden
(Ink on Paper, 2018)
Flowers grown by Space & Thyme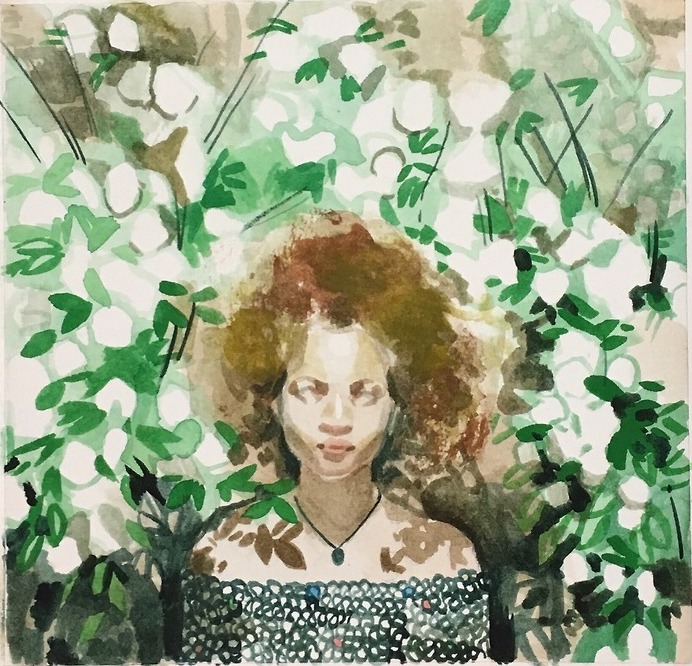 (Watercolor on paper, 2017)
(Watercolor on paper, 2017)
(Watercolor on paper, 2017)
(Gouache on canvas, 2016)
4"x4"
(Gouache on canvas, 2016)
4"x4"